Originally known as the Deer Park Metropolitan Women's Correctional Centre, the Dame Phyllis Frost Centre is a minimum to maximum security prison that houses up to 260 women prisoners, most of whom prepare their own meals and do their own housework.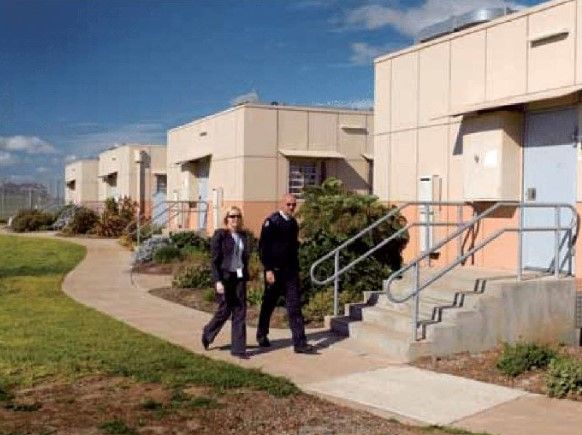 Location:
Riding Boundary Rd, Deer Park, VIC, 3023
Water Use:
The prisoners utilizing amenities is responsible for the majority of the facility's water usage.
Implementation:
Flow restrictors were installed throughout bathrooms and kitchens to reduce the volume of water used for general activities and greywater was captured and reused. Water flow was reduced from 20 litres per minute down to 7.5 litres per minute.
A rainwater collection system was integrated to support the gardens. Domestic washing machines were upgraded to models requiring less water too.
Irrigation technologies were installed to compliment the recycled greywater for the gardens. Diverted water from showers will result in approximately 100,000 litres of drinking water being saved each year.
Results:
The Dame Phyllis Frost Centre regularly monitor water consumption at the centre and report usage figures to prisoners. This has resulted in greater feedback from prisoners and better communication on potential water saving strategies. The centre now saves over 10 million litres of drinking water each year.
Total Project Cost:
$27,250