Established in 1853, the University of Melbourne is a public institution that makes distinctive contributions to society in research, teaching and knowledge transfer.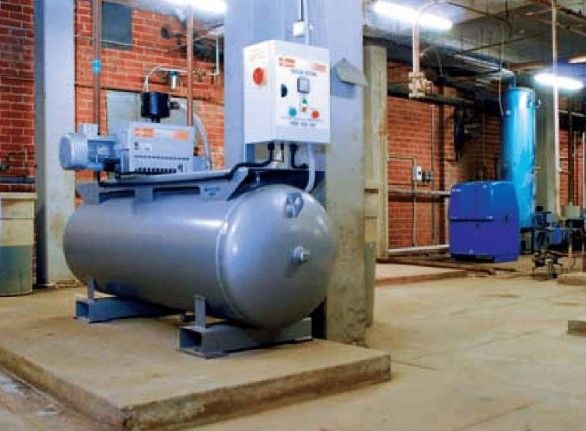 Location:
625–631 Swanston St, Carlton, VIC, 3053
Purpose:
The University of Melbourne's Parkville campus is their largest and most complex site and is home to many historical buildings.
Water Use:
A significant amount of water is used to cool existing water pumps that run continually.
Implementation:

Many water saving initiatives have been implemented at the site, including upgrading bathroom taps and toilets, changing gardening methods and irrigation schedules, optimising mechanical services in plants and fixing cooling tower leakages. The University of Melbourne saw a significant water-saving opportunity in the use of new vacuum pumps at the site. The University changed over their water-cooled vacuum pumps with the air-cooled versions in four buildings at the Parkville campus.
Results:
The water savings have been significant: over 8 million litres of water a year have been saved since the project was completed in 2008. As well as saving water, the project has delivered significant energy savings through the use of more energy efficient pumps. The previous pumps ran almost continuously, whereas the new air-cooled vacuum pumps run for approximately one hour per day. The increased efficiency of the pumps and their operation has resulted in power savings of 165 MW/yr. As a result of this saving, the University of Melbourne is not only enjoying reduced bills, but has also removed the annual equivalent of 201 tonnes of carbon emissions from the atmosphere.
Total project Cost:
$86,300