Encore Tissue is a family owned Australian business operating in Melbourne since 1998.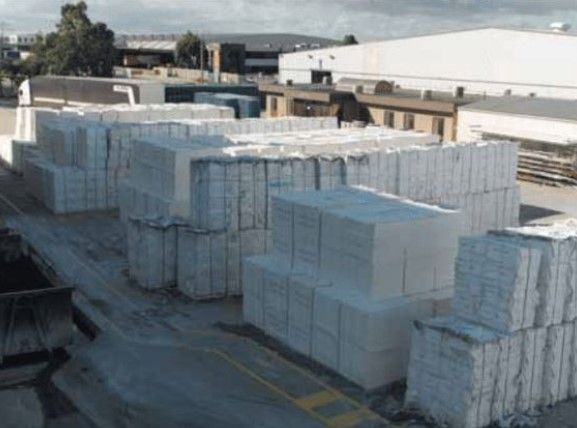 Location:
37-41 Gilbertson Road, Laverton, North VIC, 3026
Purpose:
In 2003, a tissue machine was commissioned at the Laverton north site, where both recycled and virgin tissue grades are manufactured and converted into finished products.
Water Use:
The tissue making process uses either recycled fibre or virgin pulp, which gets mixed with water to create a slurry. The pulp passes through several screens, where contaminants are removed and then further diluted with recycled water before being formed into a tissue paper sheet.
After drying, the tissue sheet is reeled into rolls of tissue paper. In the converting plant, these rolls are unwound and the sheet is embossed, perforated and rewound on a core into toilet rolls or kitchen towel rolls. Finally, the rolls are assembled, wrapped and stacked onto pallets before the finished product is delivered to supermarkets nationwide.
The tissue papermaking process requires large quantities of water to produce an evenly formed sheet of paper. Although the resulting wastewater from this process was of a relatively good quality, processed water used by the tissue machine must be free of solids to ensure that fine cleaning sprays on the paper machine do not become blocked. The fine solids present in the wastewater therefore made it unsuitable for this application.
Implementation:
Encore Tissue discovered a solution to this problem in the form of the Kadant Petax Fine Filtration System, which provides economical, single-stage mechanical filtration of wastewater containing high levels of solids, using a series of submerged rotary disks. Filtrate passes through the disk filter media and is directed into a collection tank for reuse. Solids are collected on the outside of the filter and are removed using a 3-stage cleaning process: scraping, backwashing and high-pressure cleaning. Solids, including paper fibres, can be reused in the process in some instances.
The reclaimed water was systematically reintroduced into the manufacturing process. Most functions that previously used drinking water, including high-pressure showers on the fabric and felt sections, where the cleanliness of water is critical, now use recycled water. Water usage is monitored daily and analysed on a monthly basis.
Results:
143 million litres (approximately 50%) of water per year were saved in trade waste reduction and improvements with a total of about 166 million litres per year.
Total project Cost:
$800,000