Mobil is one of Australia's most recognisable brands and the output from the Altona refinery physically moves half of all Victorians every day.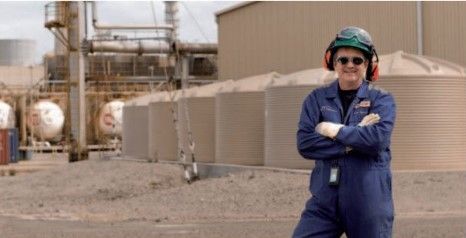 Location:
Altona, VIC, 3018
Purpose:
Operating 24 hours per day, 365 days per year, the Altona Mobil refinery processes crude oil into petrol, diesel and jet fuel.
Water Use:
Water is used in the refining process. Much of it is used for cooling with additional amounts used in boilers and scrubbers as well as in the deaerator. The water required for these activities was not optimised. Mobil developed an onsite water conservation team to identify and develop water efficiency projects.
Implementation:
The water conservation team quickly identified the wash bay area for modification as it used a significant amount of high quality drinking water. The wash bay is used to clean and maintain pieces of equipment that may have been taken out of service for any number of reasons. After refurbishment, the machinery is cleaned with high pressure hoses to ensure that there is no contamination when it is reinstalled. While the system requires clean water, it does not need very high standard drinking water. Furthermore, the team noticed that the wash bay shed has a significant roof area with the potential to collect large amounts of rainwater. Mobil developed a plan to install rainwater tanks and a silt trap that had the dual benefit of collecting rain water and reusing washbay water. Mobil then applied for, and was awarded, a cleaner production co-funding grant worth $20,000 of the total $40,000 funding costs.
Results:
The wash bay modifications saved 2.7ML of water per annum, provided a reduction in trade waste and a contribution to a cultural shift towards proactive water conservation and made a significant impact to the company's water conservation goals.
Total Project Cost:
$40,000