Almost 50,000 customer water meters have been checked for signs of on-lot leaks in Darwin, Katherine and Alice Springs saving over a billion litres of water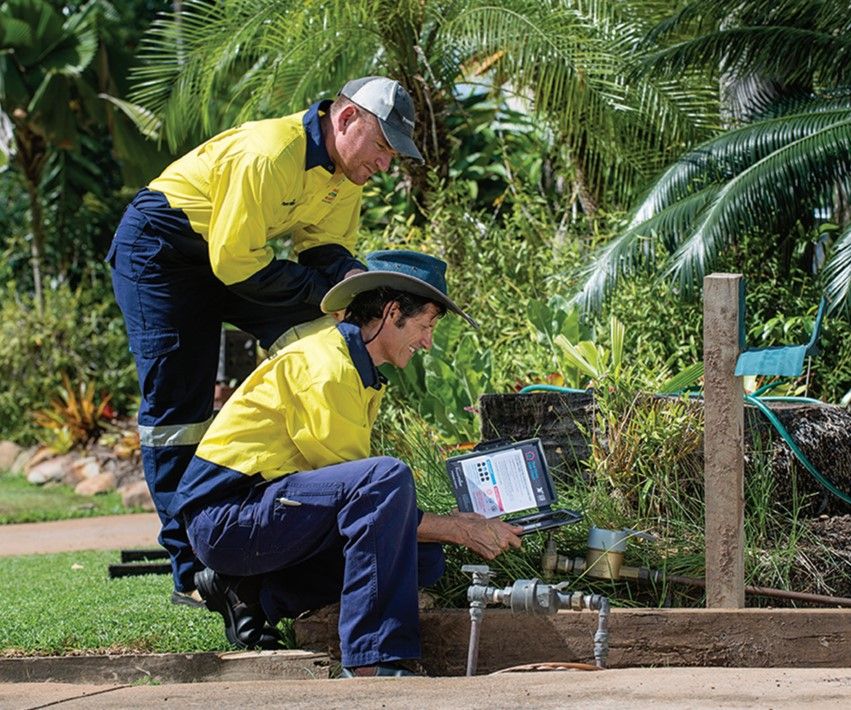 Community Wellness Program
The program is the first of its kind in Australia and utilises two mobile GIS survey apps; one for Leak Checkers and another for Plumbers to identify, quantify and track the repair of leaks in the field. Leak Checkers checks water meters for tell-tale slow movement, which indicates a leak on the customer side. They then alert the customer to the presence of a leak via a card in the mailbox. The card also directs customers to a $200 Leak Find and Fix rebate that is offered by registered participating plumbers.
The project has gained water industry and GIS sector recognition through winning the Australian Water Association Program Innovation Award and an ESRI International Special Achievement in GIS Award!
About Power and Water Corporation
Power and Water Corporation is a government owned corporation. It provides a range of services including distributing electricity and delivering water sewerage services across the Northern Territory.