Hunter Water's Love Water campaign encourages customers to work with the utility and wider community to reduce water consumption. Customers in the Hunter Water region are using on average 191 litres per day, however this could be reduced by 10%.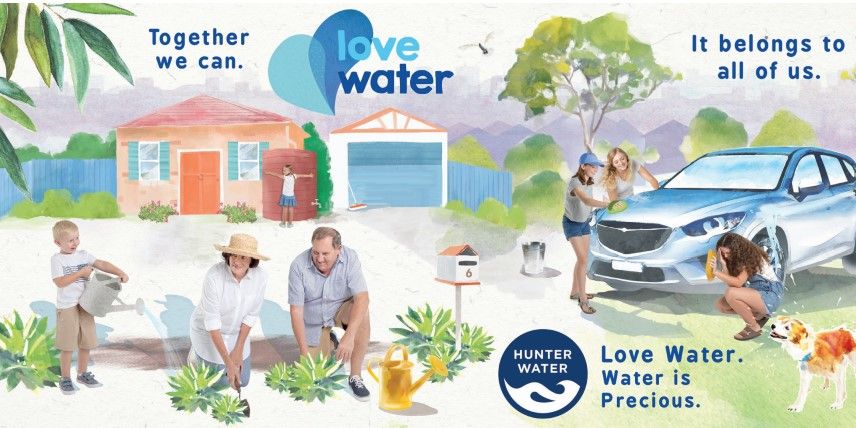 Love Water
Love Water was conceived to help customers become more aware of their relationship with water and learn ways to conserve our most precious resource. The campaign's emotive language was designed to support an emotional connection with customers and the water they use, and influence social and behavioral change over the long term.
Under the Love Water campaign Hunter Water offers water efficiency advice through their comms channels and integrates its message through its sponsorship, community grants and learning programmes. This approach is coupled with an intensive effort to drive down leakage within the network as part of a collaborative approach to conserve water.
After one year, Hunter Water is seeing promising signs of success from Love Water. Not only has community and stakeholder engagement with the organisation significantly increased, early modelling has suggested that customers are using about four percent less water than they otherwise would have been, taking into account climate variations.
About Hunter Water
Hunter Water services about 600,000 people in the Lower Hunter region. It provides customers with drinking water, wastewater, recycled water and stormwater services.